Polar Express Lacrosse League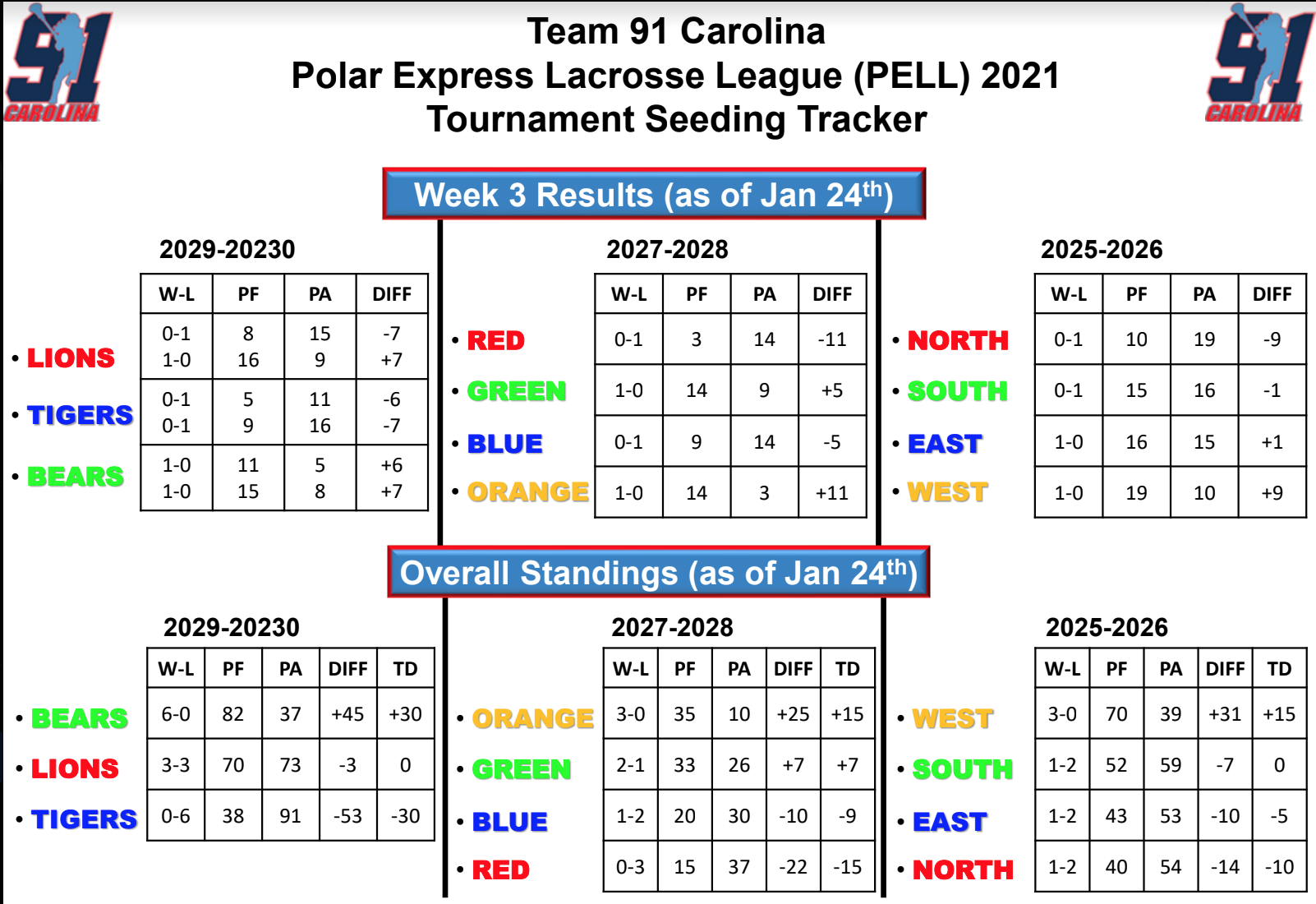 Limited Spaces remain in the 3-4th and 5-6th grade divisions! Register below to be added to a team roster. The 7-8th grade division is full.
Location:
Southern Community Park
100 Sumac Drive
Chapel Hill, NC 27516
League Dates - Sundays:
January 10, 17, 24, 31, February 7, 21st(OFF FEBRUARY 14th!)
The links below will take you to the league information.
Each week players should arrive 15 minutes early so games can start on time.
Players should wear a reversible jersey each week with a light and dark side, if you don't have a reversible jersey one can be purchased for $15 on site.
Players will need full equipment - goggles, mouth guard, and stick. No extra gear or equipment will be provided by coaches.
League schedule and standings will be kept at the links below. Be sure to check your game time each week and the final Sunday will be championship Sunday and schedule will be determined by league standings.
This league is designed to be fun, and fast-paced! We know players will be competitive but ultimately we want all to have a good time and improve each Sunday.