Rage in the Cage - 3v3 League
Rage in the Cage
3v3 Lacrosse League
Location: Sports HQ, Cary
Dates: Saturdays, January 23rd-February 20th
3/4th Grade: 9-10AM
5/6th Grade: 10-11:30AM
7/8th Grade: 11:30-1PM(FULL WAITLIST ONLY)
CLICK HERE FOR LEAGUE SCHEDULE, ROSTERS, AND STANDINGS
THE FASTEST GAME ON TWO FEET JUST GOT EVEN FASTER! WELCOME TO THE CAGE!
RAGE IN THE CAGE - 3v3 LACROSSE LEAGUE INFO!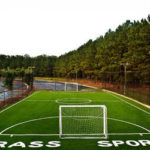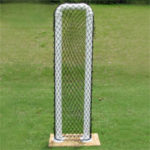 The Rage in the Cage 3v3 lacrosse league will be held on the sports turf cage fields at Sports HQ in Cary. The fields are roughly 20 yards wide, by 30-40 yards long. Games will be played in a 3v3 format, with each team consisting of 6-8 players that can rotate in on the fly. The league does not use any goalies, but instead 1x6 foot "Chumash" goals that force players to shoot accurately.
The RAGE in the CAGE league will be great for players looking to improve their stick skills and defensive footwork in a fast-paced, 3v3 setup. Understanding spacing, off ball movement, and concepts utilized within Box Lacrosse will be key to success within the league.
Players will register individually and teams will be created in each age group balancing out age and experience level. Each week players will compete in a game consisting of two 18 minute halves, with league standings kept and a Rage in the Cage league champion crowned in the final week of league play.
The first week of league play will consist of a 30 minute skill and rule session to introduce players to the concepts and rules of the league. This will help ensure that players understand the strategy and ways to be successful to get the most out of the league. After the skill session players will do an instructional scrimmage where these concepts will be reinforced, and also used to evaluate player skill and ability to then draft out balanced team for the remaining weeks of league play.