Rage in the Cage - 7v7 League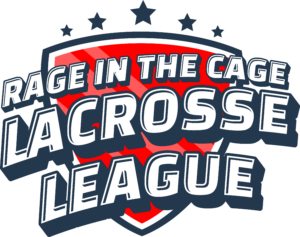 Rage in the Cage - 7v7 League
7v7 League
Location: Apex/Cary, NC
Dates: Sundays, January 7, 14, 21, February 4, 11
All Teams will play 5 games(One each Sunday)
Division 1: Elementary - 11-Noon
Division 2: Middle School - 12:15-1:15PM
Division 4: High School: 1:30-2:30PM
Game Times will be approximate, final schedule will be determined by final number of teams in each division.
THE FASTEST GAME ON TWO FEET JUST GOT EVEN FASTER! WELCOME TO THE CAGE!
RAGE IN THE CAGE - 7v7 LACROSSE LEAGUE INFO!
The Rage in the Cage 7v7 lacrosse league will be held on small sided fields roughly 50x30 yards big. League location will be at the Salem Pond Park Turf Fields.
The RAGE in the CAGE league will be great for players looking to improve their stick skills and defensive footwork in a fast-paced, 7v7 setup. Understanding spacing, off ball movement, and concepts utilized within Box Lacrosse will be key to success within the league.
Players will register individually and teams will be created in each age group balancing out age and experience level. Each week players will compete in a game consisting of two 18 minute halves, with league standings kept and a Rage in the Cage league champion crowned in the final week of league play.
The first week of league play will consist of a 20 minute skill and rule session to introduce players to the concepts and rules of the league. This will help ensure that players understand the strategy and ways to be successful to get the most out of the league. Following that we'll have our first league play games. We will rebalance teams if needed after week one, and finish with a league championship on the last Sunday.
Any questions? Email carolina@team91lacrosse.com.