91 CAROLINA GIRL'S Evaluation CAMP TRYOUT INFORMATION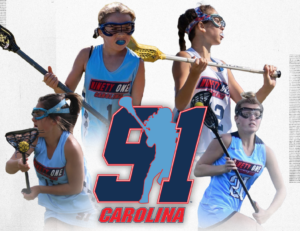 Team 91 Carolina is excited to announce our evaluation camp for the 2022-23 club season. Team 91 Carolina runs year round club teams for girls in graduation years 2033-2023. Team 91 Carolina uses an Evaluation Camp to select players for our club teams, this offers more coaching and opportunity to accurately evaluate players while ensuring each participant leaves with 3 hours of high level instruction by the Team 91 Carolina staff.
Evaluation Information:
Open to Girls in Graduation Classes 2023-2033(2-12th Grade as of Fall 2022).
Two Evaluation Dates:
Players can attend either evaluation date, and are encouraged to attend both if available.
Wednesday, July 13th - Location: Seymour Park, Apex
Graduation years
2033-2027- 5:15-6:45
2026-2023- 7:00-9:00
Saturday, July 23rd - Location: Wake Competition Center
2033-2027- 8:15-9:45
2026-2023- 10:00-12:00
---
Supplemental Tryout Dates: Sunday, August 28th. Please email Carolina@team91lacrosse.com to schedule supplemental tryout attendance.
---
All players looking for spots on Team 91 Carolina must register for the Evaluation Camp. 
Unable to make evaluation camp? Email Coach Wakefield at cw@team91lacrosse.com for alternate evaluation options.
Questions about tryouts? Click Here for Team 91 Carolina Tryout FAQ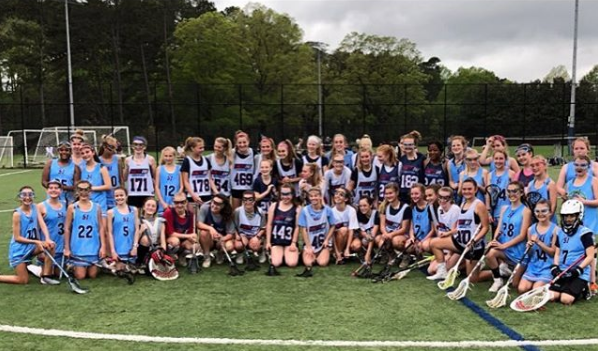 Team 91 Carolina will focus on finding excellent coaches to work with our most dedicated players, and seek out challenging competition at the best events that are offered on the East Coast. Success on the field is achieved by putting in the time at practice, with intense training sessions that focus on both individual skill, positional based training, and team building. Lacrosse is still a relatively new and growing sport in Carolina, it will continue to take hard work on the part of players, families, and coaches to continue to grow the sport and build up our teams. However, by following the Team 91 model that has yielded tremendous results in other areas of the country, that process of development can be greatly sped up, and allow for the spotlight to shine on the players in the area that are putting in the time and deserving of recognition.