91 CAROLINA GIRL'S TRYOUT INFORMATION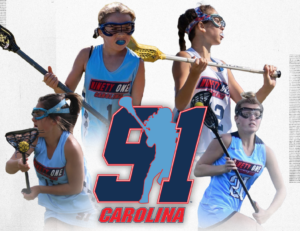 Team 91 Carolina is excited to announce our supplemental evaluation tryouts for the Spring/Summer 2023 club season. The December Supplemental tryouts will fill open spots on our current teams in the graduation classes of 2024-2033, as well as create additional teams in age groups where we have enough interest. All players must register online in advance to attend tryouts. This will be to fill spots for Spring/Summer 2023 club season.
Tryout Information:
Open to Girls in Graduation Classes 2024-2033(2-11th Grade as of Fall 2022).
Cost: $35 - Inlcudes 1.5 Hour tryout session led by 91 Carolina Coaches and a Custom Tryout Jersey.
Date: Sunday, December 18th
Location: Seymour Park, Apex
Tryout Times by Graduation Years:
2033-2028 - 1-2:30PM
2027-2024 - 3-4:30PM
---
Interested in supplemental tryouts for the Spring/Summer 2023 Club Season but unable to make December 18th tryouts? Email Carolina@team91lacrosse.com for alternative options.
Questions about tryouts? Click Here for Team 91 Carolina Tryout FAQ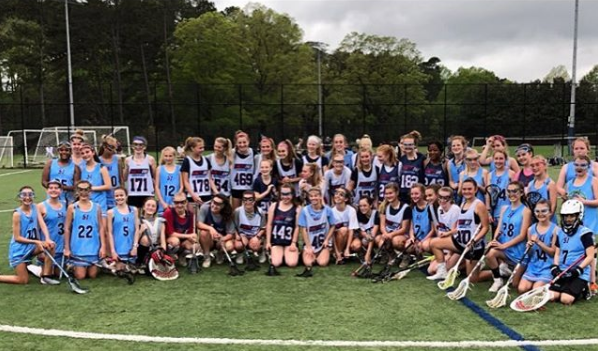 Team 91 Carolina will focus on finding excellent coaches to work with our most dedicated players, and seek out challenging competition at the best events that are offered on the East Coast. Success on the field is achieved by putting in the time at practice, with intense training sessions that focus on both individual skill, positional based training, and team building. Lacrosse is still a relatively new and growing sport in Carolina, it will continue to take hard work on the part of players, families, and coaches to continue to grow the sport and build up our teams. However, by following the Team 91 model that has yielded tremendous results in other areas of the country, that process of development can be greatly sped up, and allow for the spotlight to shine on the players in the area that are putting in the time and deserving of recognition.