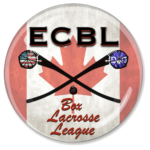 Team 91 Carolina 
Boys Box Lacrosse Program
Team 91 Carolina launched their boys box lacrosse travel program in the fall of 2018. The program fielded teams in the 3/4th, 5/6th, 7/8th, and high school age divisions competing in events in Richmond, Maryland, and Raleigh. The program was well received and each team made runs to championship games through the course of the winter season.
Going forward Team 91 Carolina will again be fielding box lacrosse travel teams training and participating in events during the winter months. Box lacrosse has become a feature of player development on both sides of the ball, and field programs are implementing box lacrosse strategies at the high school and collegiate level. Box lacrosse provides a great way to improve stick skills, footwork, and toughness, along with a fun alternative to the field game. Team 91 Carolina will also become a member of the ECBL(East Coast Box League). This will provide players with access to quality events and a great box lacrosse network of likeminded programs working to standardize rules and game-play format.
Tryouts for the Team 91 Carolina box lacrosse teams will be posted soon along with our 2019-2020 event schedule. For questions or information on our box lacrosse program please email Carolina@Team91Lacrosse.com.