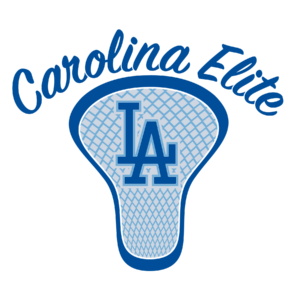 CAROLINA ELITE SPRING BREAK TRAINING
POWERED BY TEAM 91 LACROSSE
Carolina Elite Spring Break Training powered by Team 91 Lacrosse:
Dates:
Tuesday, Wednesday, Thursday: April 4-6th
Times:
Grades 5-8th : 9-10:30AM
Grades 9-12th : 10:30-Noon
Location:
Apex Seymour Park Turf Fields
Cost: $150 - *There are no prorates for missing sessions.
All Players will receive 4.5 Hours of Elite Level Training along with an individualized evaluation sheet at the conclusion of the session.
Format:
Carolina Elite Lacrosse Academy and Team 91 Lacrosse are excited to offer Elite Positional Training to experienced players grades 5-12 April 4-6, 2023. Enrollment is limited to 24 players per age group to ensure high reps and concentrated instruction by position. World Class coaching staff and collegiate and professional proven drills to improve your game, specifically by position. 
This is an opportunity for experienced players of all positions to get better during the season in all aspects of the game including:
Footwork

Speedwork

Stickwork

Dodging

Shooting

Situational Lacrosse IQ
WORLD CLASS COACHING STAFF
Coach Chadwick Watson
"Coach Wick", grew up outside of Philadelphia, PA where he attended the Perkiomen School and played lacrosse for his father Reid. He played 3 sports in HS, Football, Wrestling and Lacrosse.
Wick lead his High School team to the PA North Eastern League Championship as midfielder and holds the distinction of scoring at least one goal in 52 consecutive games over a three–year period. He was a three year All-league and two year All–State selection.
In 1997 Wick was inducted into Perkiomen's Hall of Fame along with his father. Wick attended the University of North Carolina and was a member of the 1986 National Championship team and the 1989 ACC Championship squad.

He served on the NC–Chapter of US Lacrosse from 1997 – 2001. Wick served on the US Lacrosse Industry council and was an advisory Board Member and talent evaluator for Major League Lacrosse from 1998-2008.

He was Co- Founder and Co-Director of Rival Lacrosse, the largest recreation lacrosse program in the Southeast.  Wick was a scout for UNC Men's Lacrosse in 1990 and has coached at the High School and Club Level for over 22 years.  He has coached 50+ players that moved on to play lacrosse in the NCAA ranks. 

Nationally Wick has been selected to coach Team South at the Warrior All-American Games, the Nike National All-Star Games and the National Lacrosse Federation (NLF) Futures at IMG Academy.
Coach Jonathan G  Nicholas
Coach Nicholas grew up in northeast Pennsylvania, graduating from Hershey High School in 1981. While in high school, he was a 2-year state qualifier for wrestling as well as a Junior Olympic Champion in freestyle wrestling. He has recently joined the William Peace University coaching staff as their lead assistant coach and defensive coordinator.
Coach Nicholas began playing club lacrosse at Keystone Junior College and then went on to be a Division I wrestler for Temple University, graduating in 1986.
He has been a multisport coach for many years - football, wrestling and lacrosse.  Before moving south in 2016, Coach Nicholas was the president and lacrosse coordinator for Bethlehem Township Athletic Association and president of the Lehigh Valley Youth Lacrosse Association. He was an assistant lacrosse coach at Freedom High School.
Since moving south, he has coached lacrosse at Holly Springs High School and football and lacrosse at Apex High School. He is the current assistant coach of the Team 91 2025's. He also coached the 91 2022 team.
Coach Nicholas has also been coaching Box lacrosse for many years; currently the head coach and director for Team 91 High School box team.
This is a unique opportunity in the heart of Carolina for players wanting to take their game to the next level.
High School coaches are welcome to attend all sessions and take drills back to your practices for the High School season!