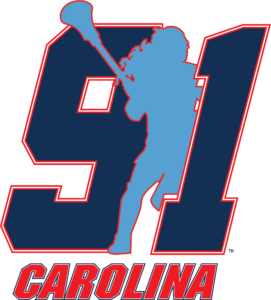 U16
Amanda Rundgren, "Coach Mandy" grew up in Tully, NY outside Syracuse in a lacrosse involved family. Although Central-NY is the cradle of lacrosse, girls high school lacrosse was not universal, leading Coach Mandy to instead excel in High School basketball, cross-country, track and collegiate crew and cross-country while obtaining a degree in education.) Her passion for lacrosse and sportsmanship combined with her drive to develop and encourage youth to reach for their potential accelerated once she started her family. Her children, spanning in ages from 2-20, are all lacrosse players at every level through collegiate. 
Prior to coaching with Team 91, Coach Mandy coached youth-girls lacrosse with 919 and most recently with Green Hornets in Severna Park, Maryland. She has worked with youth sports programs in various states and internationally within the DoD system for Youth Centers & Recreation and previously was a certified weight trainer through the YMCA-Buffalo.
Coach Mandy continues to educate herself to the evolving nature of youth athletics and has completed US Lacrosse certifications level 1 and 2 as well as US Lacrosse concussion protocol training . She is excited to be back in North Carolina to grow the game of lacrosse and encourage all young women.