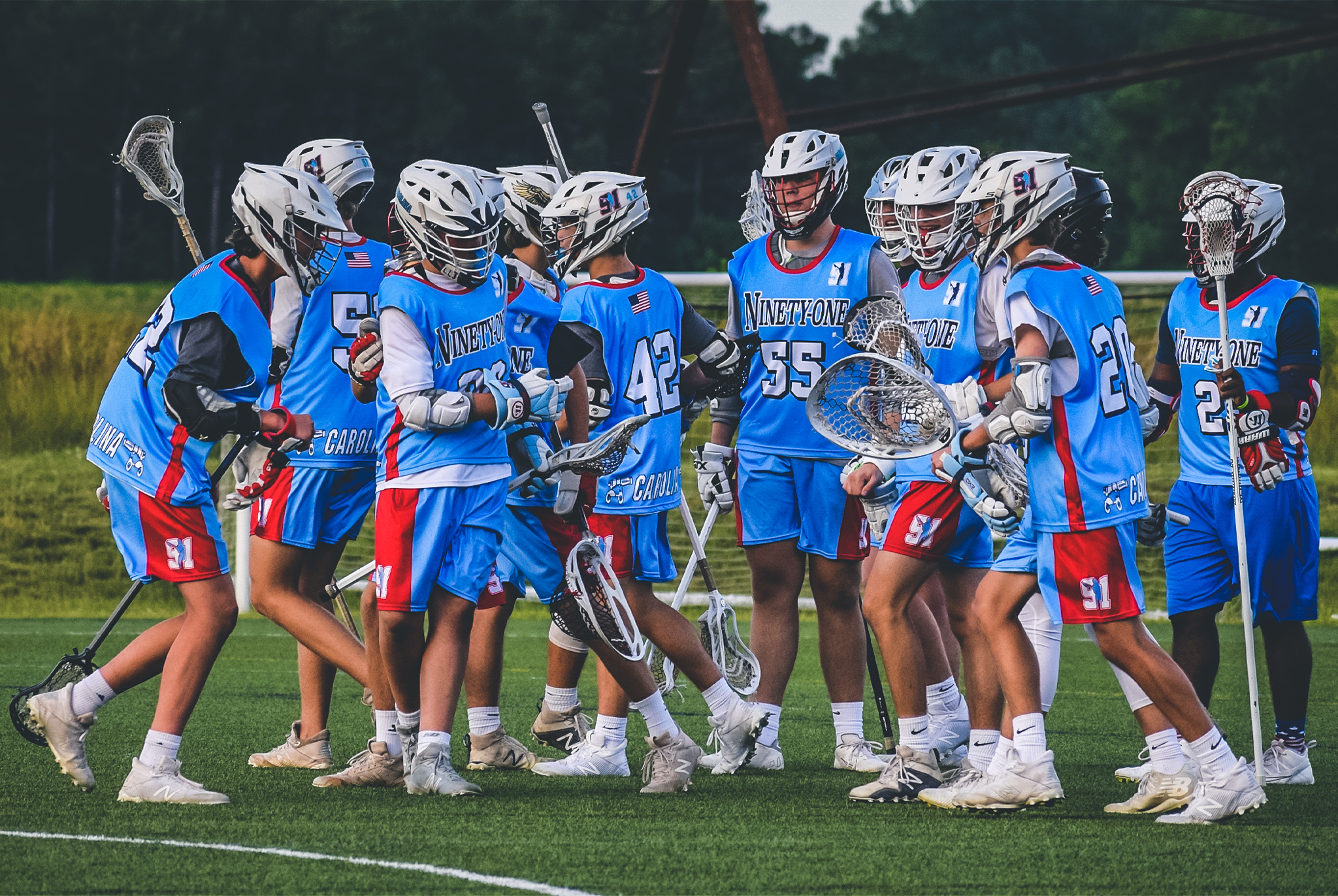 Follow Team 91 Carolina on Instagram, Twitter and Facebook.
Welcome back, Team 91 Carolina!
We're fired up to get the season going Sunday, and with the class of 2022 next on the recruiting clock, it's as good a time as any to get an in-depth introduction to the team.
"This is a strong team with talent at every position," coach Chad Watson said. "I'm excited to see what they can do this summer. They've had to wait a little while to get back on the field, but it's a good group with the potential to make a massive impact for this program. We can't wait to finally get after it."
With that in mind, here's a look at every player.
Team 91 Carolina '22 Preview
1 – Caden Castle, attack, Fuquay Varina (Highlights)
Castle uses his background as a football quarterback to see the field well, and he uses that vision to get his teammates involved. Leave him alone, though, and he'll make you pay by making your goalie turn and rake.
2 – Nathan Nicholas, midfield, Apex (Highlights)
Blessed with prototypical size for a midfielder at 6-0, 195 pounds, Nicholas does a little bit of everything, including being a key part of the man-up unit while also playing man-down defense. Also a good football player, Nicholas gets up and down the field with ease and brings a high level of competitive fire.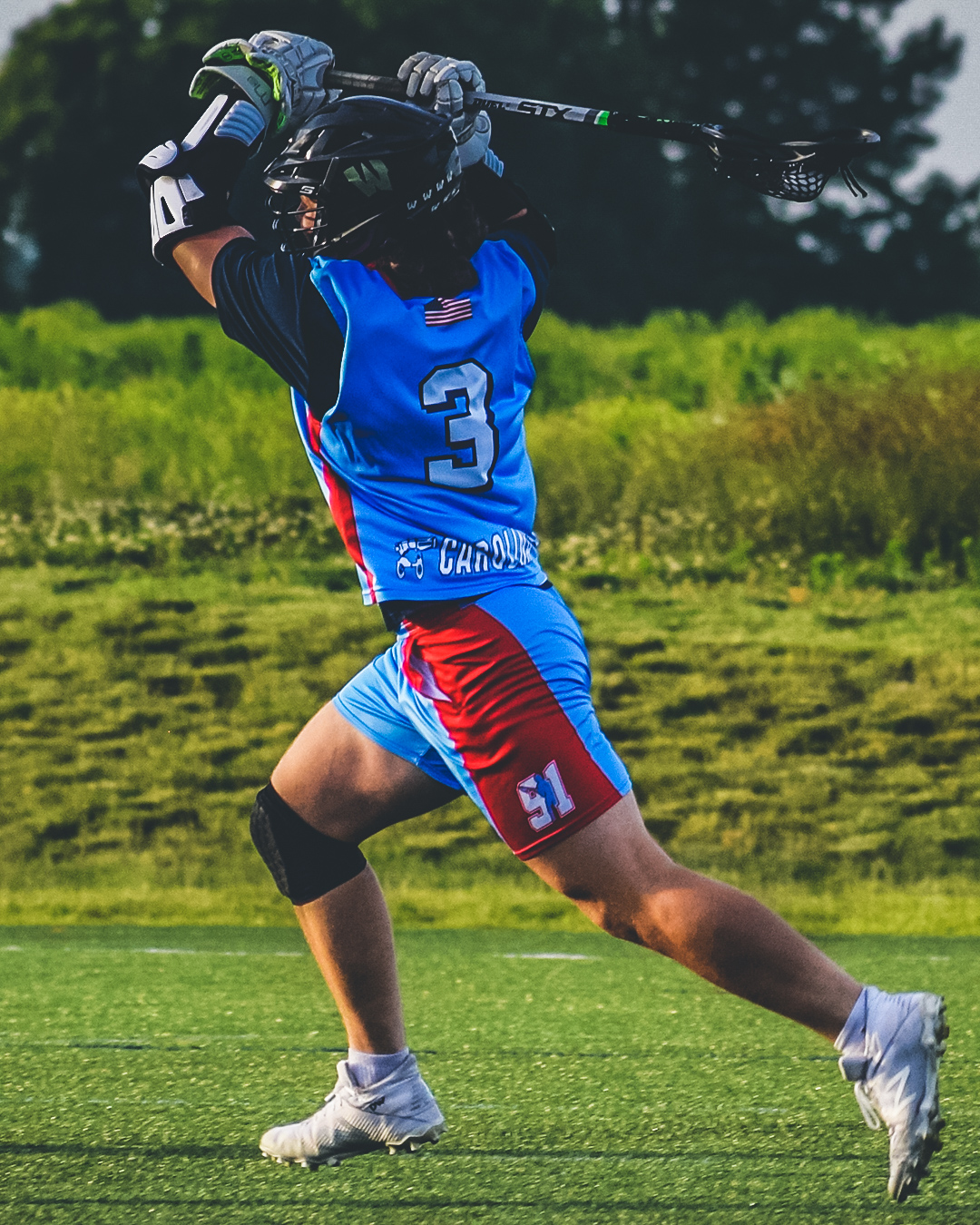 3 – Coleman Kraske, faceoff midfield, Wakefield (Highlights)
"I think he's one of the best faceoff guys in the country for this class," Watson said.
An enormous specimen at the X at around 6-1, 220 pounds, Kraske pairs his size with great technique and moves to beat his opponent in a handful of ways. He can create a fast break off the draw and also put the ball wherever he wants off the win.
5 – Owen Gucwa, goalie, Middle Creek (Highlights)
Gucwa and Ryan Pretzer make up a rock solid tandem in the cage. Gucwa does an outstanding job of communicating with his defense and putting everyone in the right place, and his agility helps him make some tough saves.
6 – Zachary Kohn, midfield, Enloe (Highlights)
You're not going to find a tougher pound-for-pound player on the team, and Kohn makes a living off of going to tough areas and emerging with ground balls. A leader with a great lacrosse IQ, you'll find him making plays all over the field.
7 – Landon Parker, midfield, Holly Springs
An incredibly shifty, dynamic midfielder who can snatch up any defender's ankles, Parker is a mismatch against defenses with his quickness and agility from anywhere on the field. He's also a strong box player, which shows with his stick protection and handle.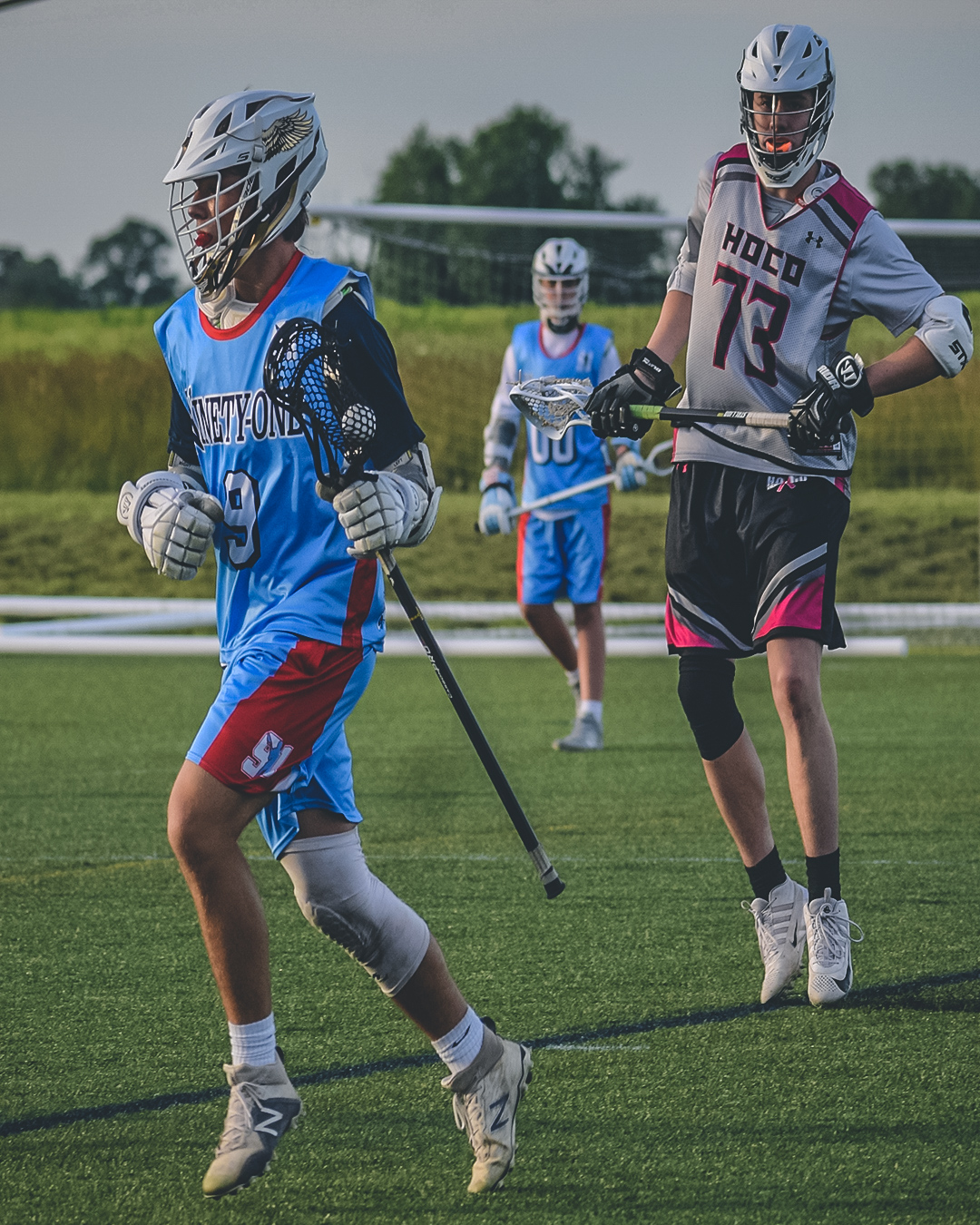 9 – Luke Popow, midfield, Holly Springs
Popow brings a unique skill set to the table with his ability to initiate offensively and create his own shot, while also having the ability to face off in a pinch. He's an excellent shooter who thrives on the man-up.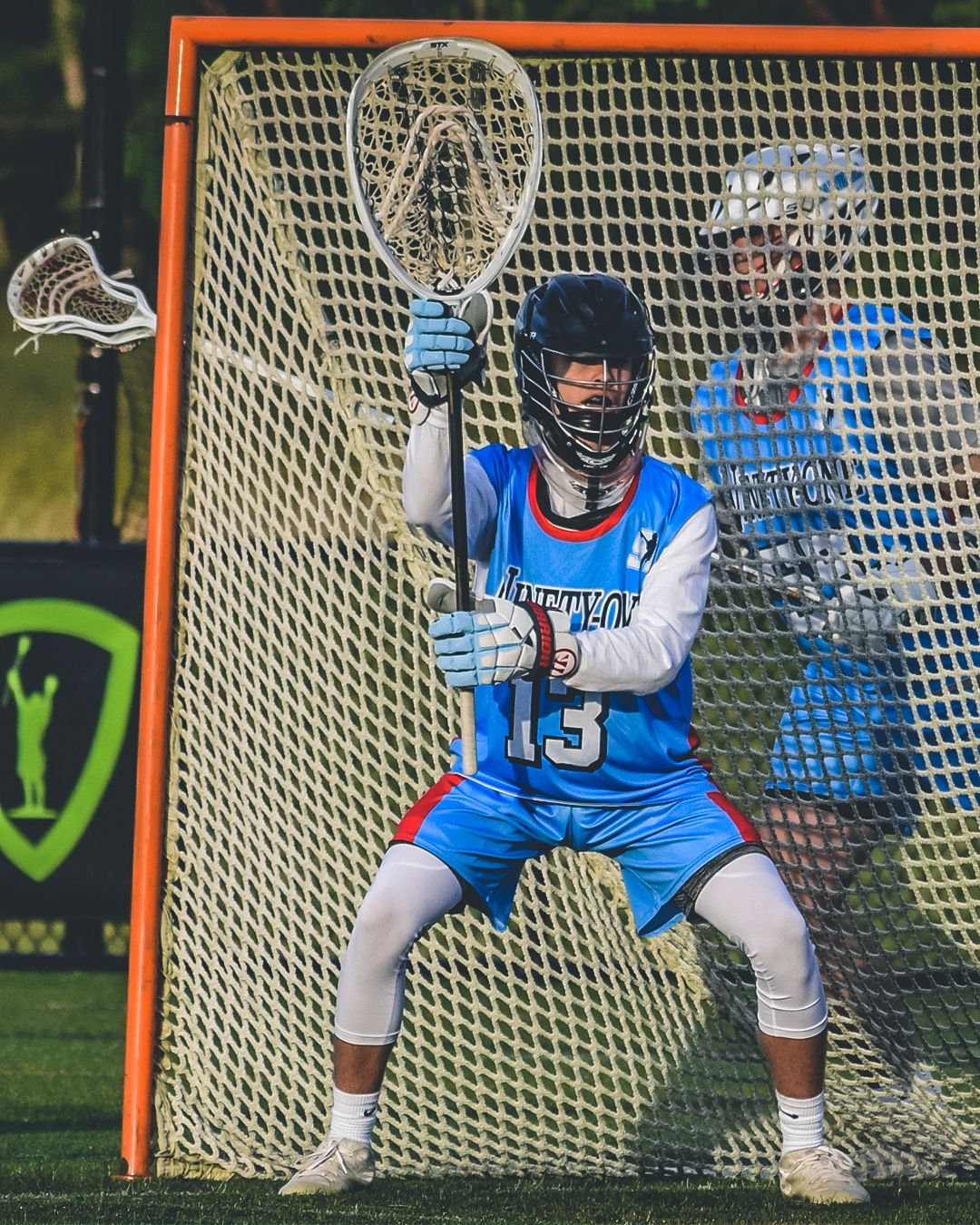 13 – Ryan Pretzer, goalie, Ravenscroft 
As mentioned earlier, Pretzer and Owen Gucwa work well with each other to form a stout tandem in the cage. Pretzer is a very athletic goalie with good quickness that makes good outlet passes, and he continues to improve.
18 – Zach Mansfield, LSM, Green Level
A dynamic pole with a hockey player's handle, Mansfield thrives when doing damage in the middle of the field and he loves guarding guys out to the parking lot. His peskiness and aggressiveness make him an unpleasant matchup for midfielders.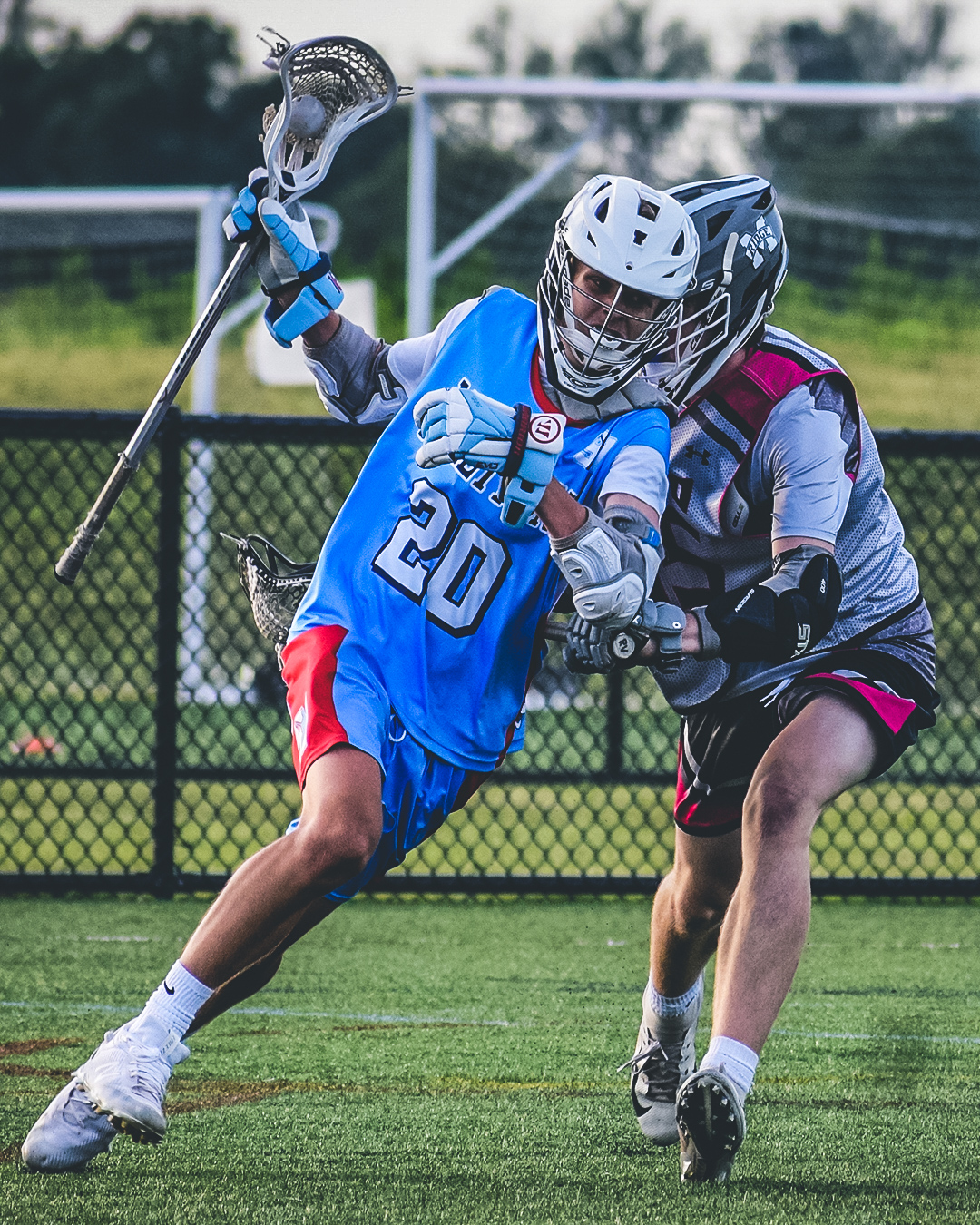 20 – Wade Watson, attack, East Chapel Hill (Highlights)
Watson is at his best working off-ball, where he does a great job of finding seams and soft spots in defenses and finishing everything in sight. Checking in around 6-1, he also has a good outside shot, which allows him to keep defenses off-guard.
22 – Nick Calleri, attack, Holly Springs (Highlights)
A crafty lefty attackman, Calleri does a good job of finishing his chances inside, but he's also a solid feeder and bolsters the offense with his all-around ability.
24 – Carter Grubbs, defense, Chapel Hill (Highlights)
Grubbs pairs elite size (6-3, 210) with great aggressiveness and a terrific stick. When we need a caused turnover, he's the go-to guy, with his penchant for putting the ball on the carpet.
25 – Breyden Harrison, midfield, Middle Creek (Highlights)
Harrison is not the guy you want to see in the open field if you're on the ride. He's certainly not above lowering his shoulder and running through guys on the clear. Also a wide receiver and punt returner on the football field, he's adept at weaving his way through traffic to get open, where he can shoot either righty or lefty.
28 – Aydan Sizemore, midfield, Harnett Central
Sizemore missed some time due to an injury, but he's back and ready to make an impact this summer as a midfielder who does well on ground balls and has a slick stick.
36 – Quinn Seif, LSM/defense, New Bern
A long, rangy defenseman with good size, Seif is so committed to getting better than he drives three hours to get to practices. He can match up well with attackmen or midfielders with his ability to play up top or down low.
42 – Josh Arneson, defense, Holly Springs (Highlights)
Arneson plays a similar style to his older brother, 91 '18 Noah, as a super aggressive and extremely tenacious defender. He's usually tasked with taking on the opponent's top attackman, though he'll also occasionally moonlight at LSM. His persistence and aggressiveness usually spell trouble for the opponent.
44 – Dillon Bethea, defense, Heritage
Bethea is also an outstanding football player, and he's a very well-built physical specimen on the defensive end for the '22s. A good takeaway guy who relies on his athleticism and tenacity to disrupt things for offenses, and his speed and aggressiveness add to those issues for offenses.
51 – Seth Fowler, defense, Holly Springs
A big, strong defenseman who's also a good football player, Fowler uses his size and strength to steer attackmen to where he wants them, and he's also lauded for being a very coachable player.
69 – Jake Dunn, midfield, Cary
A scrappy two-way midfielder who excels on punt return clears to flip the field from defense to offense, Dunn also plays man-down defense.
77 – Jarrett Huff, attack, Holly Springs
An extremely reliable attackman who can be counted on to consistently produce, Huff does a great job of drawing double teams to dump the ball off to an open man, and he's also got a top-of-the-line finisher's skill set, highlighted by terrific shooting ability.