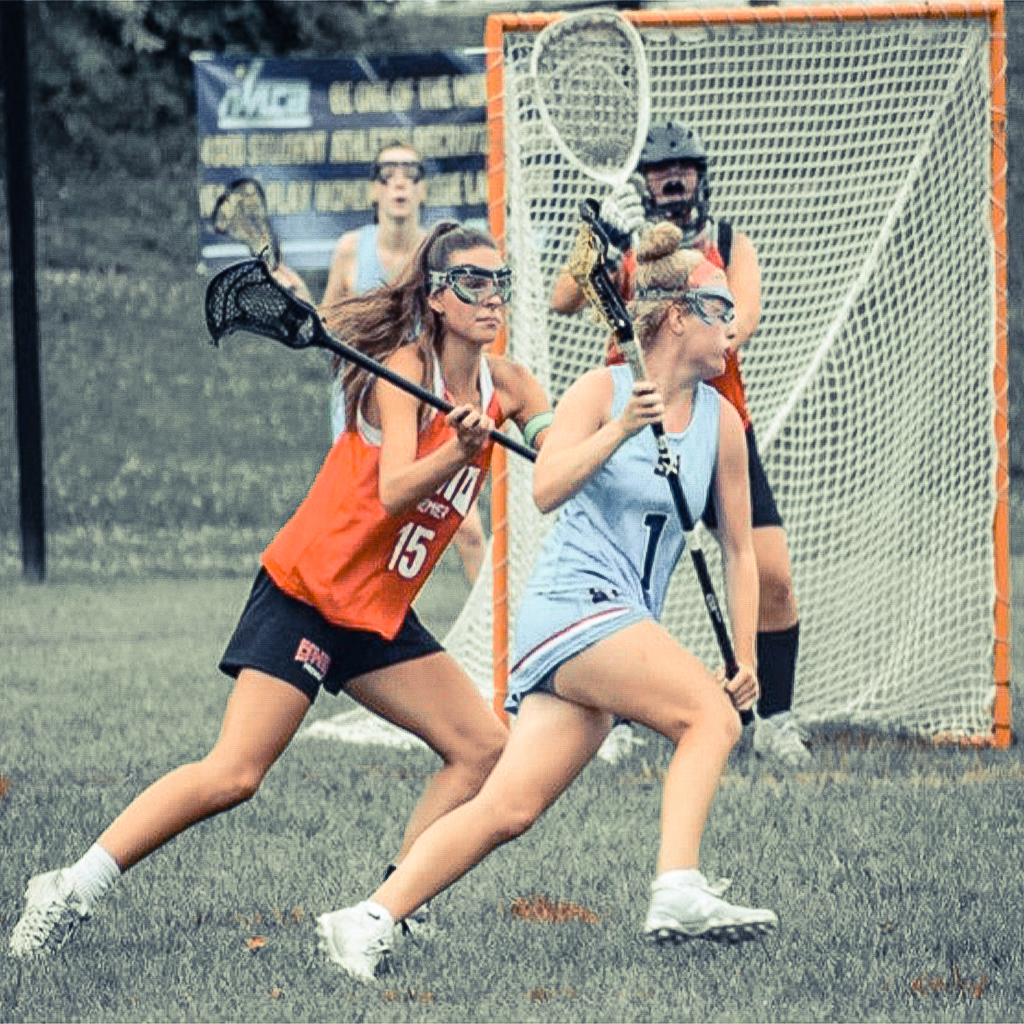 Follow Team 91 Carolina on Instagram, Twitter and Facebook. 
Brigid Cardillo had it set in her mind that she wanted to get far away from home for her college experience, but as she started to go through the recruiting process, she started to realize that staying close to home might have its advantages.
"I was open to whatever in the beginning, but as I went through the process, I realized that I wanted to be closer to home," Cardillo said. "My sister, Cailin, plays at Wofford four hours away, and it's nice because she can get home for a weekend. Some girls that I know are eight hours away and they can never come home for little breaks."
That thought process opened her eyes to taking a visit to Coastal Carolina, but the Team 91 Carolina Flight 2021 and Middle Creek attacker didn't expect much heading into it. When she got to campus, though, everything changed.
"I never really thought about going there until I took a visit, and once I got there, I saw that the campus is gorgeous," Cardillo said. "I fell in love with the campus. I love that the location is not too close and not too far, and when I talked to the coaches, it felt very natural and normal. Everything seemed to fit."
Cardillo didn't take long to make a decision to become a Chanticleer, becoming the second Flight player in as many years to do so after her best friend, '20 Alexis Ossi, did the same. They're the only two players to date in program history to choose Coastal Carolina.
"I actually didn't really think of going to Coastal because Alexis is already committed there, and I thought it might be a bit too much since we're already neighbors," Cardillo said. "I talked to her and some other girls, though, and they all said that you get really close with your class and make your own group of friends, and it kind of opened my eyes up to it."
"I was also shocked by the campus. I didn't know if I would like it or not, but I really liked it," Cardillo continued. "My sister (a Flight '19 alum), my mom and I were talking in the coach's office and I just felt it. I never had that connection with other coaches that I talked to. I like how Coastal is around a lot of stuff to do."
It's fitting that Cardillo continues the family tradition of playing college lacrosse, because the sport has had such a monumental impact on the Cardillos. Her father, Jimmy, is a Flight coach who played at Hampden-Sydney who coached the '20 group that that Brigid played up with until they aged out. Cailin is a freshman for Wofford, and it was actually her commitment that proved to Brigid that she had the ability to play at that level.
"My dad has coached me my whole life, so lacrosse has always been a big thing for me," Cardillo said. "Everyone in my family played, but I decided that I wanted to play lacrosse in college when I was in eighth grade when Cailin committed in tenth grade. As I kept playing, my skills just developed, and I played up my whole life, so when every girl committed, it made me want to get better and play at that level."
With a big year for Middle Creek, Cardillo could threaten the 400-point barrier for her career, and she's very much at home at attack, though she's also run out of the midfield before. Either way, there's no doubt that she'll have a major impact for Coastal.
"I've had the pleasure of coaching Brigid from a young age, and to see her get to this point makes me so proud," Team 91 Carolina Flight girls' director Jen Yoder said. "She's an incredible attacker that always finds a way to get inside  She has worked so hard and really dedicated herself to being the force she is on the field. I can't wait to see what she will accomplish at the next level."
History indicates that she'll accomplish a whole lot.