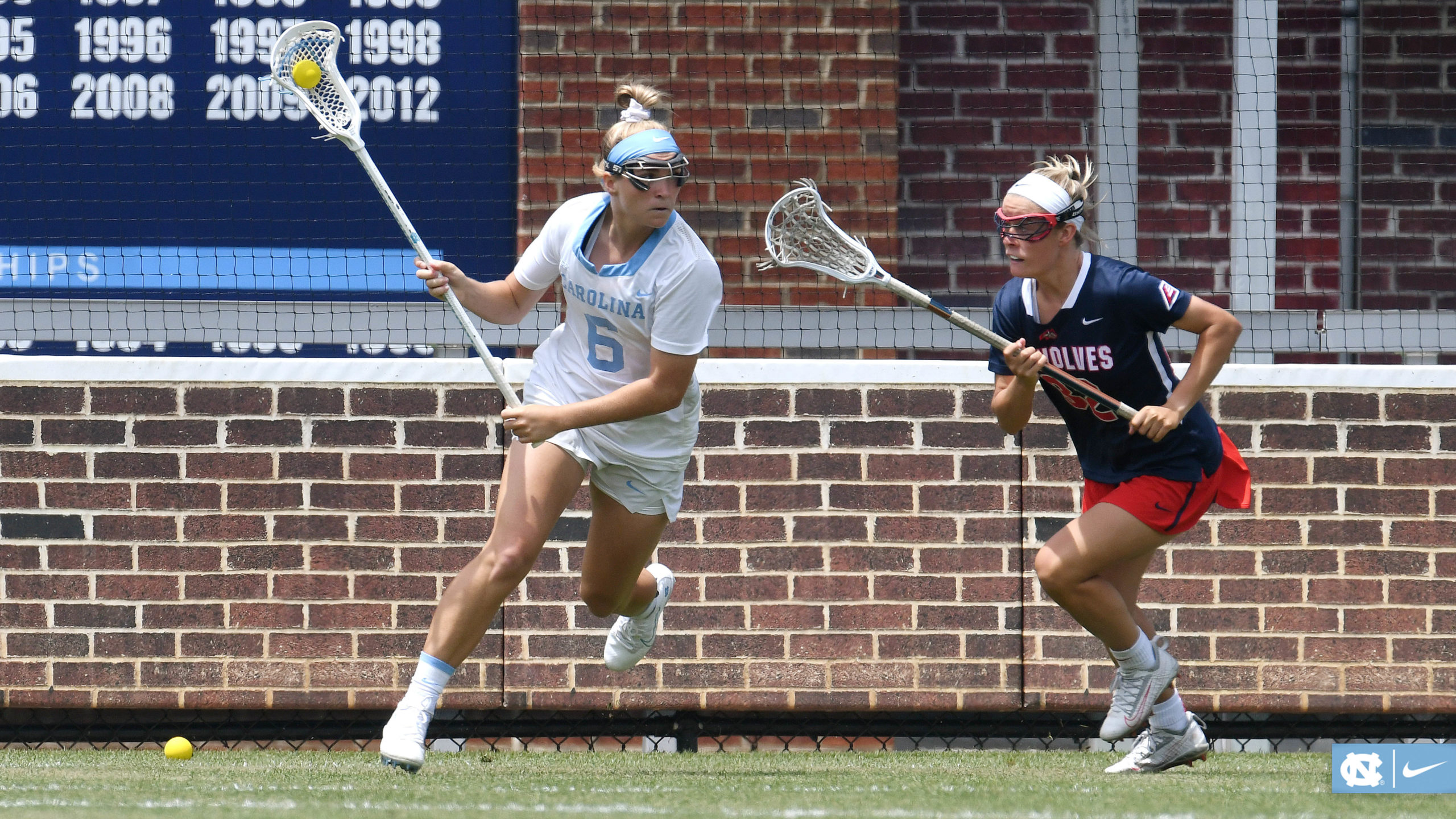 Follow Team 91 Carolina on Instagram, Twitter and Facebook. 
Winning is pretty much the only thing that Caroline Wakefield has ever known in her time in the state of North Carolina.
Wakefield just wrapped up a sterling five-year career at UNC, where she helped the Tar Heels win championships by the bushel. She started on defense as the Tar Heels reached four Final Fours, won five ACC championships and one NCAA title.
That winning mindset goes a long way, and it's something that she plans on bringing to her new position as the Team 91 Carolina Flight girls' director. To say that she's excited about it is putting it mildly.
"Lacrosse has given so many opportunities and I can't wait to give back to the game that I love," Wakefield said. "I'm ready to pay it forward. It's important for young girls to have a strong female leader to look up to and I plan to be that for our girls in the program. I'm really excited to get on board. My experience of coaching the 2024s has been terrific and this is a great family to be a part of. After already being in the program, I see areas where we can grow and help in developing our coaches, players and program to make the Team 91 the most competitive club in North Carolina."
NORTH CAROLINA IS THE NEW HOME
A Virginia native, where she was a two-time U.S. Lacrosse All-American at Centreville, as well as an Under Armour All-American, Wakefield came to Chapel Hill to play for one of college lacrosse's most prestigious programs. Since then, North Carolina has become home for her, and she couldn't be more excited to stay and have an impact on so many girls looking to take their game to the next level.
"Chapel Hill has become home to me for the past six years and I'm excited to remain in the area," Wakefield said. "There's nothing better than Carolina hospitality and this opportunity allows me to grow the game in an area excited and committed. I'm looking forward to getting involved with all of the teams in program and meeting their families and players. I'm excited to be able to leave my mark on Team 91 and North Carolina lacrosse."
Playing for a legendary coach like UNC's Jenny Levy also gave Wakefield a blueprint on what to look for and what to do to establish a successful program. She plans to add her personal touch to it, too, but the Tar Heels are a heck of an inspiration for what to do.
"Jenny taught us to put the team before self and that everyone is good. How you reach your goals and potential is up to you," Wakefield said. "Jenny understands how to develop players and relationships. She possesses an uncanny ability to manage, motivate and inspire excellence. She instilled confidence in me as a woman and player and provided a framework for success. Play hard, play smart and play together."
BIG THINGS IN STORE
Team 91 Carolina director Nick Holota, along with coach Jen Yoder and the 91 coaches and staff have put in significant time to build up the girls program into one of the premier clubs in the South. Bringing in someone of Wakefield's caliber is the next step in helping the club blossom into one of the nation's elite.
"Caroline is a dedicated, passionate coach who's done a great job with our '24s," Holota said. "We're thrilled to have her bring that energy and her high-level lacrosse mind to the club. There's no doubt that she's going to be someone for our girls to model themselves after, and I look forward to working with her to help empower our girls and help them attain their goals."
Team 91 Carolina teams are currently completing a challenging slate of summer tournaments, fielding girls teams in graduation years 2022-2031. Most recently, the Team 91 Carolina '23s were featured on ESPN winning the CSE District South Championship.
For those looking to be a part of Carolina's premier club lacrosse program Team 91 will be holding their evaluation camp on July 24-25th to fill roster spots on teams for the 2021-2022 club season, and is open to girls In graduation years 2022-2032. CLICK HERE for more tryout info.