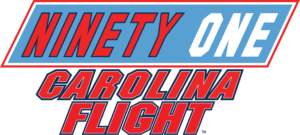 2022
Coach Yoder grew up playing lacrosse in Connecticut before moving to North Carolina in 2000. In high school she played club for TALL and Carolina Fever, as well as being a 4 year varsity start for my high school soccer team. She attended North Carolina State University where she played club lacrosse.
Coach Yoder was the club president for two years, and helped with coaching in 2009. She graduated with a BS in Animal Science. In 2010 she became the assistant coach at Broughton High School in Raleigh. When they added a JV program in 2011 she was named the head JV coach and assistant Varsity coach. In 2015 she was named the Head Coach at Broughton and have been there since.
Coach Yoder as a head coach has had a 54-14 record, reaching the state playoffs every year and being Regional Runner Up in 2017. In addition to coaching at Broughton, she also has been coaching travel lacrosse with Carolina Flight since the fall of 2011. With Flight she has coached middle school, high school, and future(3rd & 4th grade) teams.