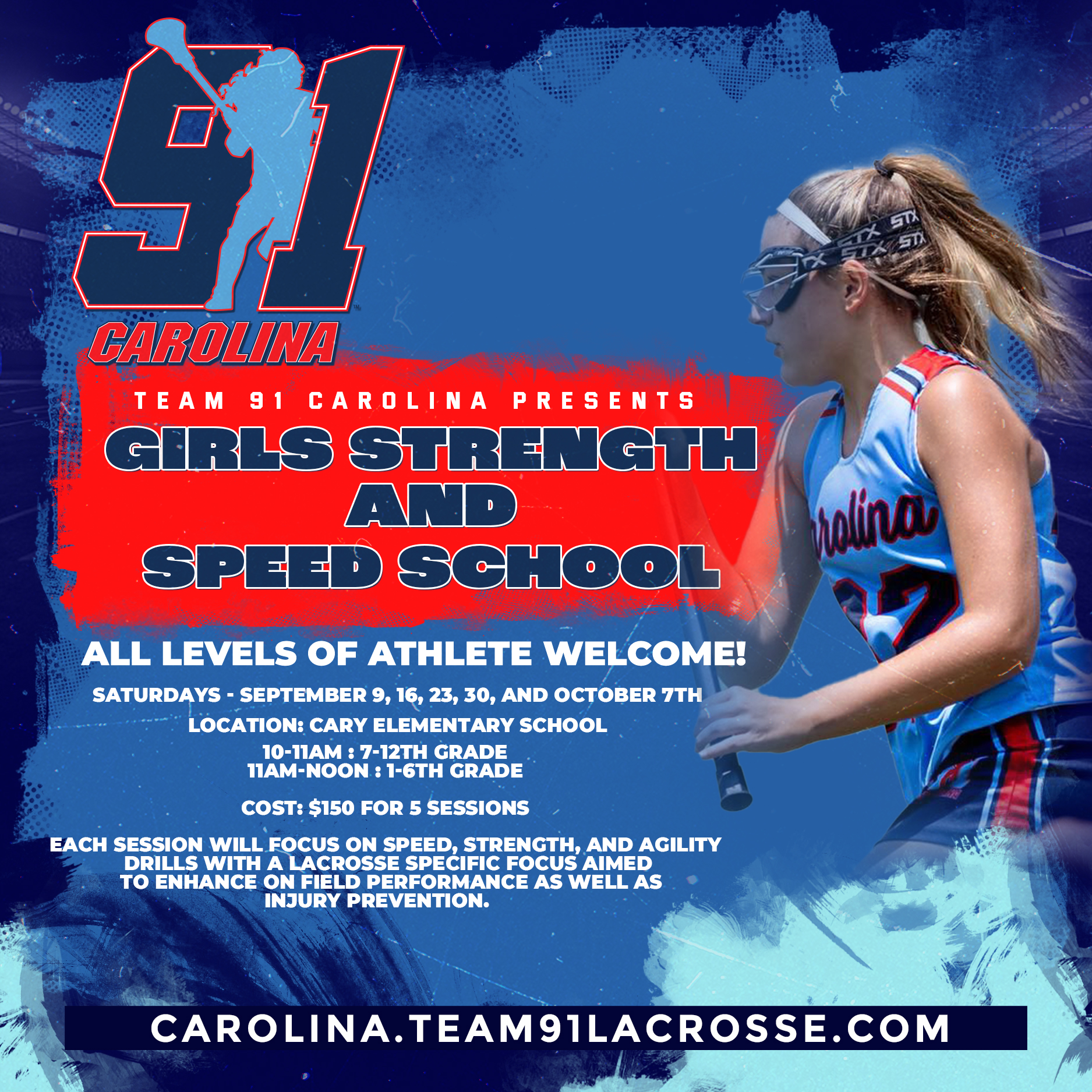 TEAM 91 CAROLINA PRESENTS
Girls Strength and Speed School
All levels of Athlete Welcome!
Saturdays - September 9, 16, 23, 30, and October 7th
Location: Cary Elementary School
10-11AM : 7-12th Grade
11AM-Noon : 1-6th Grade
Cost: $150 for 5 Sessions
Each session will focus on speed, strength, and agility drills with a lacrosse specific focus aimed to enhance on field performance as well as injury prevention. 
Take your game to the next level with the Speed and Strength School!