22′ Ice Breyden Harrison Commits to Jacksonville University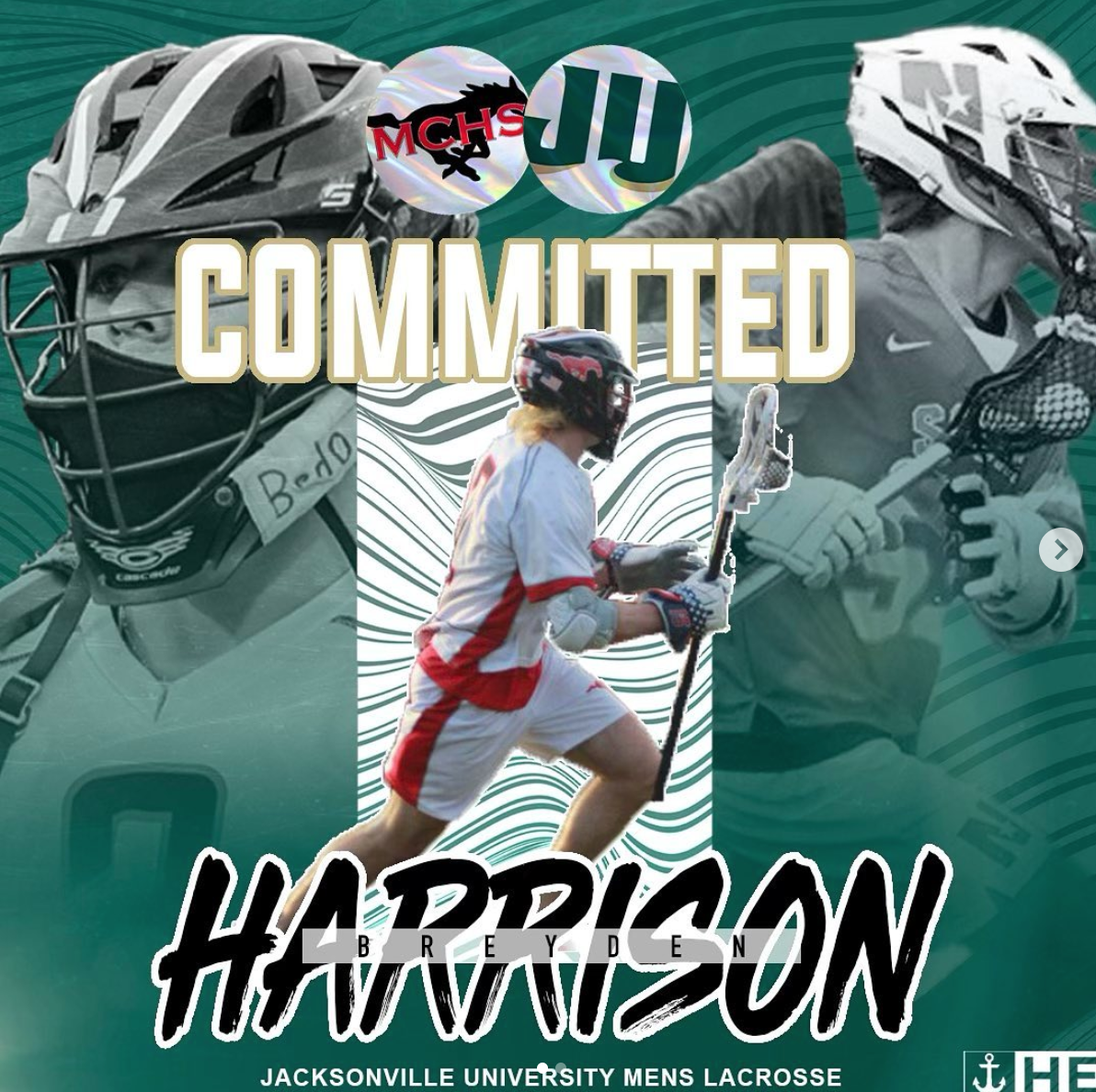 With SoCon lacrosse becoming more and more relevant each year, John Galloway, Head Coach of Jacksonville University since taking over the helm has seemed to inch closer to competing for a conference title. Jacksonville is an upcoming program that has a young coaching staff that has drawn the attention of more talented recruits. One being 6ft two-way midfielder, Breyden Harrison. Breyden, who was introduced to lacrosse in 3rd grade by a close friend of his, fell in love with the game immediately and has not put a stick down since. As he matured and progressed as a player, he knew that lacrosse was more than just a game to him. Realizing that other top players around the area were joining Team 91 Carolina, Harrison was a member of Team Carolina 2022 his freshmen year of high school in 2018.
As well as being a dominant player on the lacrosse field, Breyden has had success on the football field in the fall. The two sport athlete from Middle Creek High School. His recruiting process came with a dilemma many kids don't face, which was deciding if he wanted to play football or lacrosse in college. With a problem many kids dream of, once September 1st came around and college lacrosse coaches were contacting him, the choice became clear.
He was drawn to the coaching staff of Jacksonville and felt he could mesh well with the style of play and camaraderie of the team. "I think I'll be able to fit right in with the team, I am a very outgoing person and love going out to meet people and hate just sitting inside doing nothing, I also feel like I can definitely help out on both sides of the ball in college from my grittiness of my game and my ability to push the ball in transition on top of being able to beat my man one on one." said Breyden when asked why he would be a good fit at Jacksonville.
"Breyden is the ultimate competitor. On the field he goes one-hundred percent all the time, plays physical, and always seems to perform in big games and moments. He just seems to have an endless tank, and finds another gear even late in games. Off the field he puts in the work, especially in the weight room, and is a great leader as well. With the direction the college game is going since the addition of the shot clock he should transition well to that pace of play, and can't wait to see how he does at the next level." Said Coach Holota from Team 91 Carolina.
Breyden is a force on both sides of the ball and can make an impact at any moment whether that be causing a turnover late in the game or initiating the offense when his team needs a big play. He is a poised player who seems to know when to push the pace and does not let a transition opportunity go to waste. Harrison is one of those players with his size, speed and IQ that can make an immediate impact at the next level. Coach Galloway is getting a versatile player who can help the dolphins take the next step.