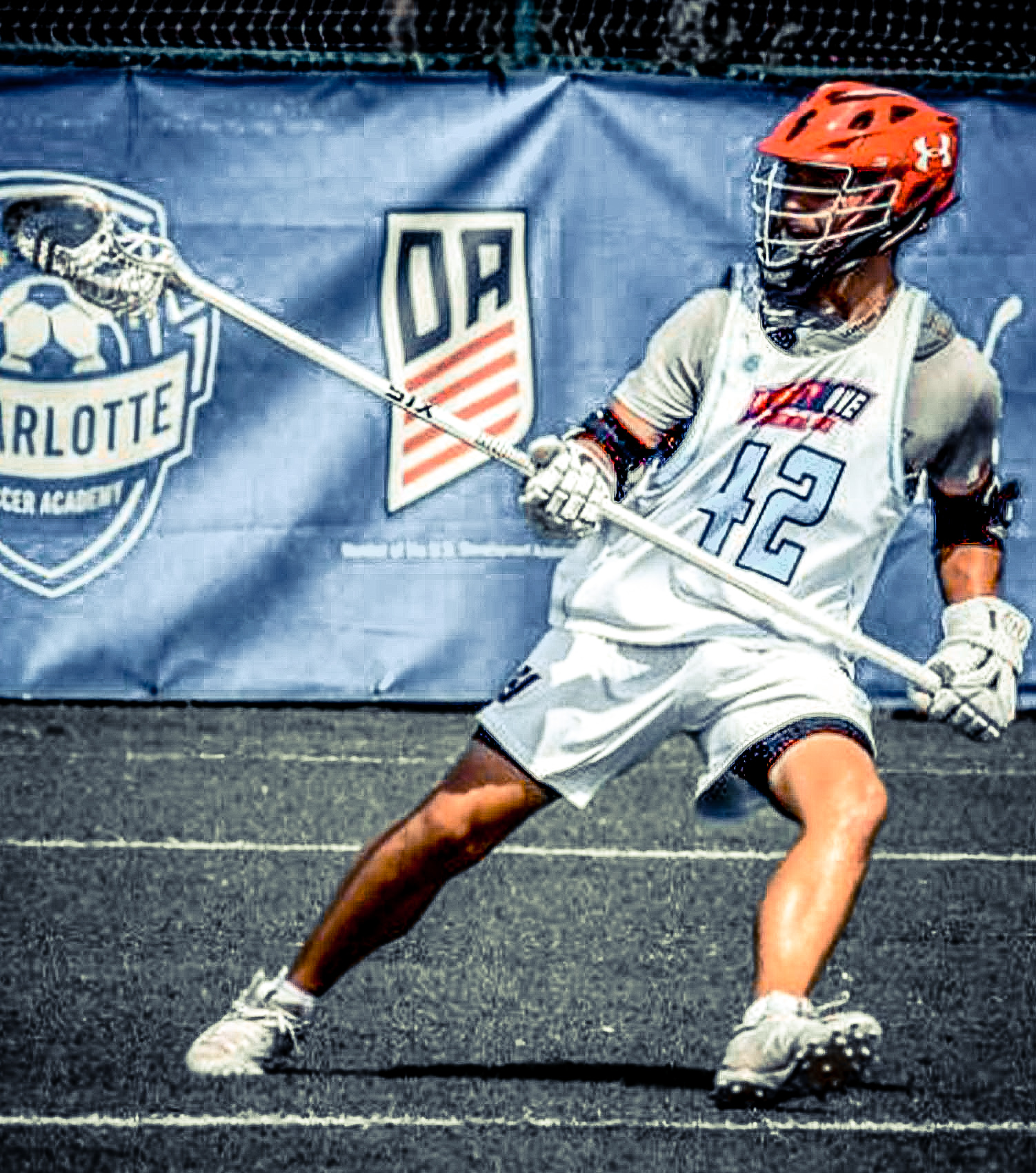 Josh Arneson didn't need to wait long to find out how much Marist wanted him.
It was one thing that his brother, Team 91 Carolina 2020 defenseman Noah Arneson, is a freshman at Marist this year, so the younger Arneson was already drawn to the school a little more than others. Josh, though, knew he'd have to get recruited on his own merits, and something that hadn't happened before emphasized how much of a priority he was for the Red Foxes on Sept. 1.
"I got a text at 12:36 from (Marist head coach) Coach (Keegan) Wilkinson, and he told me that in 14 years of coaching, I was the first player he'd ever contacted at night. He'd usually wait until kids were waking up. It showed me their interest and respect that they had for me as a player and a student. It really excited me. I wasn't expecting anything at all at night. I had no expectations of who would contact me or wouldn't."
Shortly thereafter, Arneson decided to pledge to Marist, becoming the first Team 91 Carolina 2022 player to do so. He's since been joined by Coleman Kraske (Wakefield / Ohio State) and joins his brother as the lone two players from the program to choose the Red Foxes. The fact that Arneson was already familiar with the program didn't hurt Marist's chances, but he made sure to make the decision on his own. It helped the Red Foxes' cause that they offered plenty of things that many schools don't have.
"The accessibility and accommodations at Marist were amazing," the defenseman from Holly Springs said. "It'a a top five school in the country for accessibility and learning disabilities. I have ADD, so that was important for me. It's also a very small campus and the classrooms are a lot smaller than usual, so it's a very good fit for me school-wise. I'd already been there when Noah was visiting and went to some games, so I already know, like, half the team."
Of course, the opportunity to play Division I lacrosse with your brother is a very tough one to pass up. The Marist coaching staff ran the idea by Noah before they ever made contact with Josh, just to make sure that there was no trepidation from him in having his brother on the team.
"Before Coach Wilkinson communicated with me, he asked Noah if he'd like to play with his brother one more time," Arneson said. "Noah said, 'yes, that'd be awesome,' and he was actually FaceTiming with my mom while Coach Wilkinson was talking to me. Noah's had a very big impact on me. He's always pushed me to the max, especially playing on varsity together for the past two years. In high school, we'd constantly be bickering and everything and sometimes wouldn't be on the same page, but he was always pushing me to be even better than he was."
Predictably, there are some similarities to their games, with some differences. Josh claims the advantage in stick skills, while Noah can boast about being the more physical, aggressive defender. Either way, the Red Foxes are lucky to have both on their back end.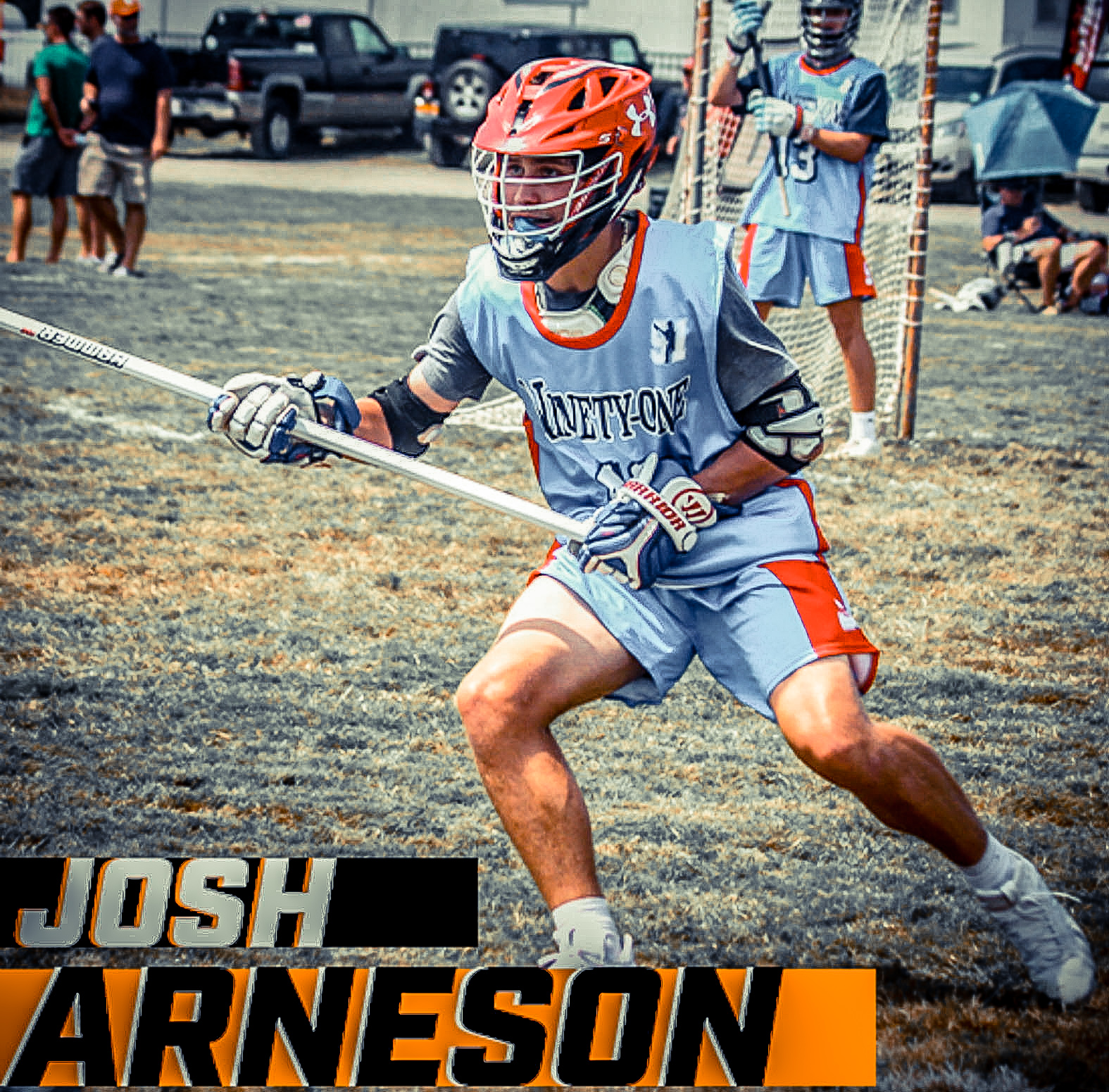 "Josh put in a ton of work to put himself in a position to be recruited by a great program like Marist," Team 91 director Nick Holota said. "He's a complete defenseman who can cover on ball, make good decisions off ball, and he has the stick work to be a game-changer at the next level. I've always loved and respected Josh's compete level. He wants to constantly get better and he wants to be a difference-maker. I'm so psyched to see him join Noah at Marist and I think he's going to do exceptional things there."
Arneson's time with Team 91, Carolina's preeminent program, also helped him forge an identity as a defenseman that could get the job done against the best players in the country. He credits a big part of that to the coaching, most notably from Holota and Chad Watson.
"They've had a huge impact on me. I've known Nick since he moved down here and he was my coach in middle school," Arneson said. "He's always been a great coach and a great person to me. Coach Watson has so much to say and they've helped me become a better leader. They've helped make me into who I am today."
Who he is is a future Division I defenseman.