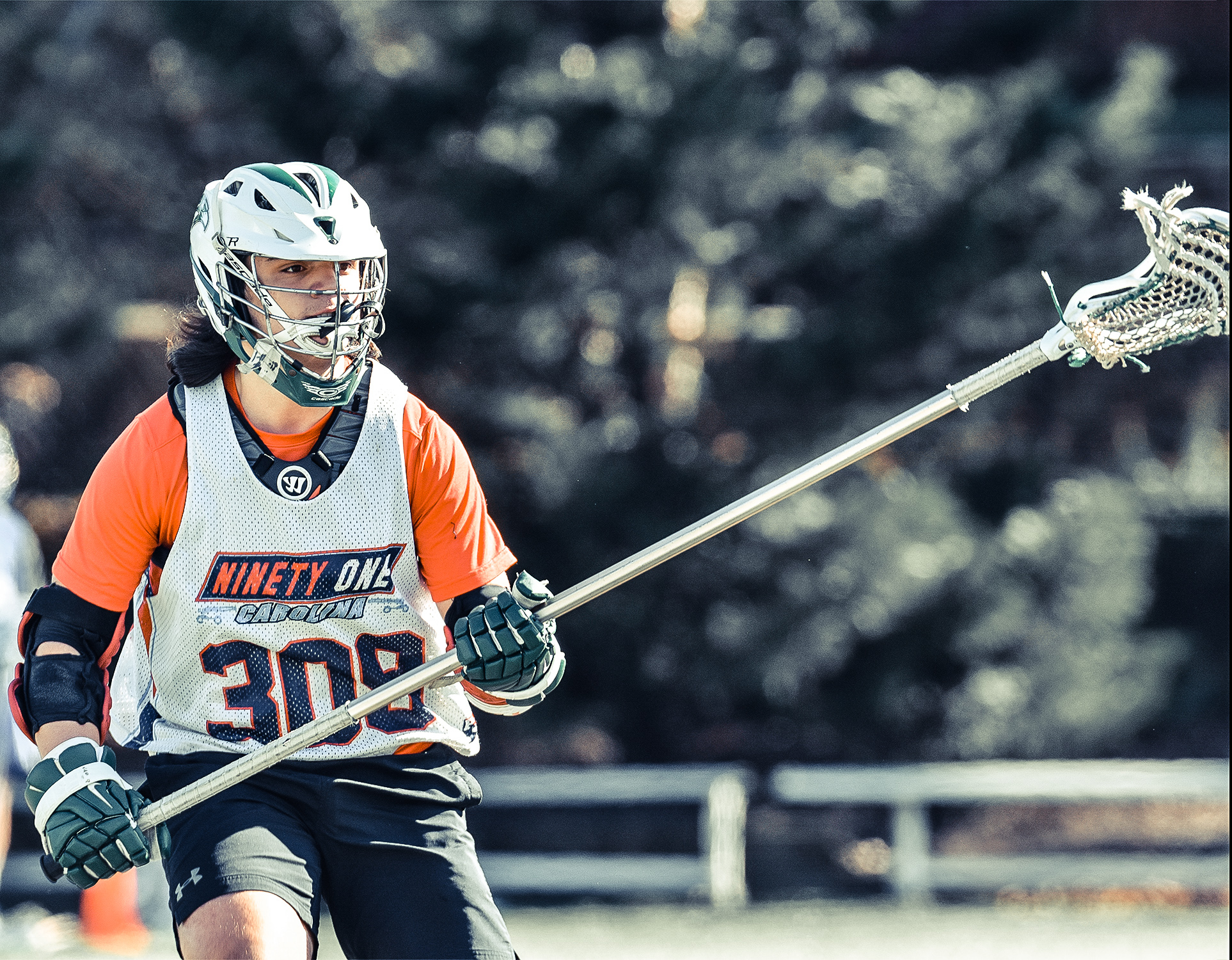 Follow Team 91 Carolina on Instagram, Twitter and Facebook. 
Some people have an inkling right off the hop as to where they want to go to college.
Ryan Cammarata will be the first to tell you that he wasn't sure what to think when Christopher Newport first reached out to him, and it took some prodding for him to look into what the Captains had to offer.
"It definitely took some convincing," Cammarata said. "My dad looked into it and he said that I should get back to them. We talked for a bit, and a couple months after they initially contacted me, I went on a visit and just fell in love with the campus. They came to one of my games this summer, and then it just took me some time to talk about it with my family and make sure that it was the right school for me and that I was sure about it."
Ultimately, though, it became clear to the Team 91 Carolina 2020 and Green Hope LSM that Christopher Newport was the place for him. The school offered the best combination of distance from home, academics and a top-of-the-line lacrosse program, and he opted to commit to join the Captains' 2020 class.
"Of all the schools I was looking at, it was the closest to home, and that's big for me," Cammarata said. "It's important to be close to home because I'm more of a homebody and my family's always been really close, so for them to be able to come to my games and be near is definitely important. It's a great academic school, too. I'm leaning toward studying business and it has a great business school, and business is a broad degree that I could use to get a lot of jobs after college."
"The campus is unbelievable. Everything is brand-new and it's 20 minutes from Virginia Beach. I've been going to the beach my whole life, so it's definitely a plus," Cammarata continued. "Coach (Mikey) Thompson is a great guy and on my initial visit, I was taken aback with how close with him the players were. You can tell that he definitely cares about his guys.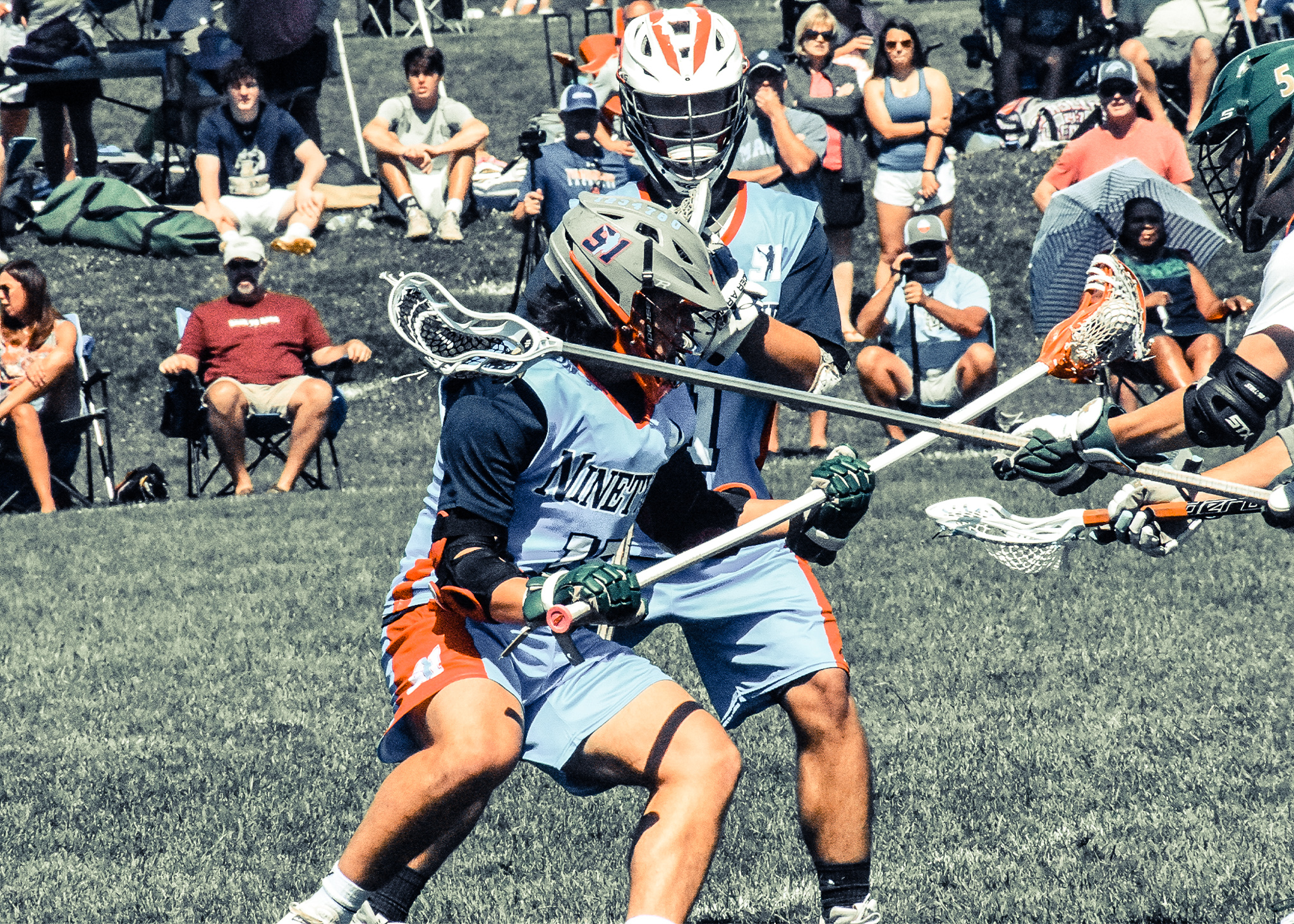 With so many 2020s off the board to schools of all levels across the country, Cammarata admitted that it was a little bit difficult to settle down and find the right fit for him, but there's always going to be a spot for an LSM who can get throw big checks and get the ball off the ground and out in transition.
"Ryan is a tremendous competitor that can impact the game in every phase," Team 91 Carolina director Nick Holota said. "Whether it's coming off the wing on faceoffs, locking down the opponents' top midfielder or creating offense in transition,he can do it all. He even picked up a short stick and was a dominant force on our box teams. His game will transfer well to the college level and excited to see his impact over the next few years."
"It was definitely nerve-wracking at times, but you just have to keep the faith that a good option will come," Cammarata explained. "I'd say that my play is definitely based off of skill. I like having the ball in my stick and playing in transition, and I like to throw takeaway checks."
Of course, natural talent always plays a significant role in a player's ascent to the collegiate level, but Cammarata also credited his time with Team 91 in helping him get to the next level.
"It's a huge advantage to be on such a huge team that has all of the best resources, especially not being from a traditional area," Cammarata said. "Coaches Dan Levy and Brad Wheeler were a big help, too. I played with them for years and they helped me stay confident. Without Team 91, I wouldn't be there I am now."
It's a pretty good place to be.