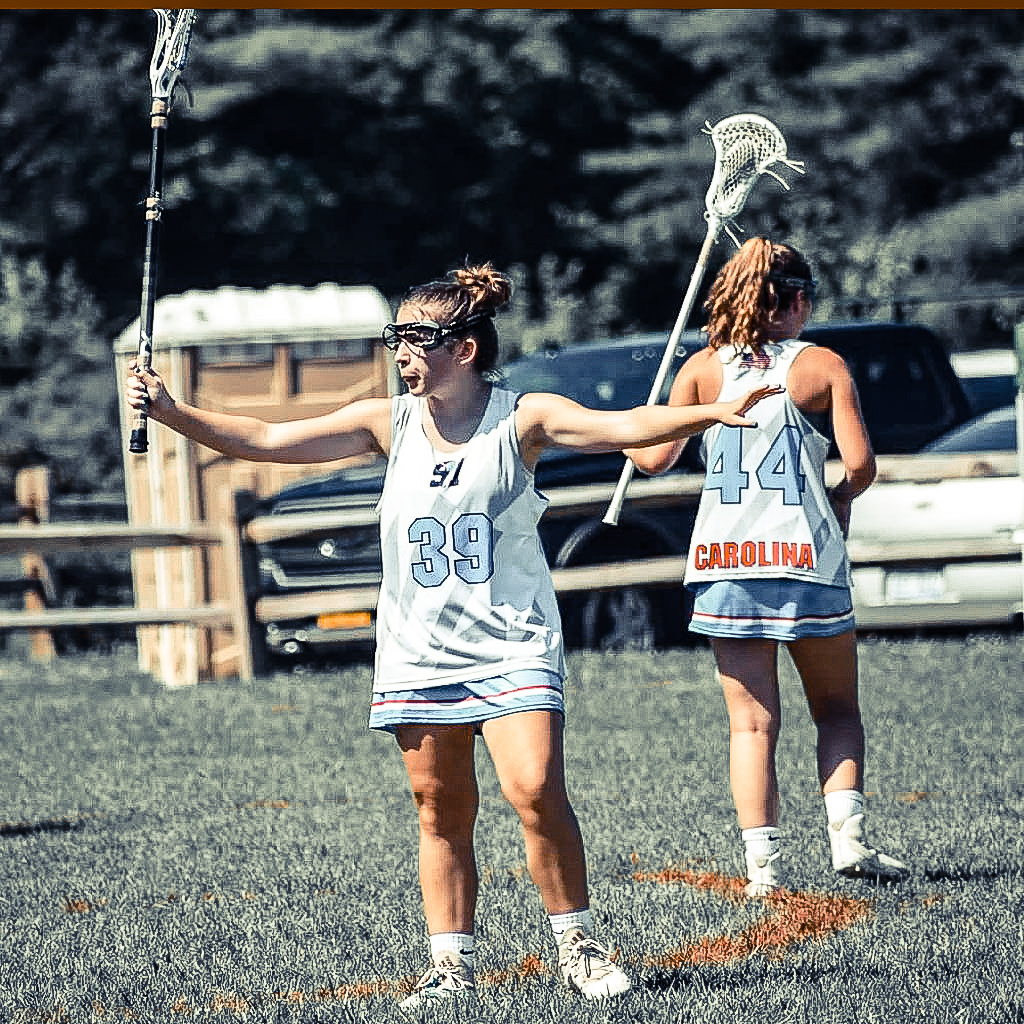 Follow Team 91 Carolina on Instagram, Twitter and Facebook. 
It wasn't the way she envisioned or wanted it, but Lauren Wilson found out what she wanted to study in college as a result of some unfortunate circumstances.
"My grandmother, Kay Tew, had a heart attack," Wilson said. "When I was in the hospital visiting her, I was talking to the nurses and they really knew what they were doing, and I really enjoyed that. It gave me a sense of awareness of what was going on, and from that point, it made me want to become a nurse."
When Wilson, a Team 91 Carolina Flight 2020 and Terry Sanford defender, started looking at colleges, she did so with an emphasis on finding the right fit for her academic goals. Because of that, it made a small school like North Greenville an attractive option, especially after she took a visit and came away enamored with what she saw.
"When I went on my overnight visit, I loved the campus atmosphere and how all of the athletes supported each other," Wilson said. "The team made me feel like I was one of them, and I also saw what the nursing program was like. I really like how they run things, and I want to double major in bio and nursing, so I liked how they have it set up. The teachers are very supportive of the athletes, and the coaches are really into students getting good grades and being super successful in the classroom."
With that in mind, it made sense for Wilson to commit to North Greenville, becoming the 10th Flight '20 to commit to a school. She's the first Flight alum to choose the Crusaders since '16 Maddy Boudreau (Middle Creek), and for Wilson, choosing a Division II school marked a contrast from her initial goals, but one that was the ideal move in order to fulfill her goals.
"At first, I really wanted to play Division I, but when I looked at the amount of time and work that Division I athletes go through for lacrosse, it wouldn't really work with my majors and playing lacrosse at such a high level," Wilson said. "I felt like Division II was the perfect fit and I could still play top tier lacrosse. North Greenville is about four hours away, so it's nice to be able to get away but still be able to come back home. They were also really patient with my decision-making and flexible with my time and how I wanted to do things. I wanted to commit right before my senior year, and the coach (Brianna Temples) was supportive of that, and it made he realize that she's a good person. She came to watch me this summer and me really appreciate all that she did to get me to go there."
Wilson joined the Flight crew in the fall of her freshman year almost on a whim, only knowing one girl already on the team from where she was from. There was plenty of uncertainty as to whether or not she'd find her way onto the team, but it didn't take long for her to find herself at ease.
"I was afraid that I wasn't going to be good enough to play, but when I met Coach Jimmy Cardillo, he made me feel like I deserved to be there," Wilson said. "Playing with Flight really helped me up my game. I was playing on a local team when I first started, but Flight made me realize that lacrosse is a lot bigger, and I just thought, 'wow, this can take me a long way.' I really have to thank him, as well as Coach Kristy Newitt, Coach Wes Davis and Coach Jennifer White for helping me get here."
It's rewarding on the other end, too, to see Wilson find the perfect place for her.
"Lauren is the type of player who finds a way to contribute in a ton of different ways, and she's been an excellent defender for us but she also has the versatility to play midfield for her high school team," Flight director Jen Yoder said. "She's worked incredibly hard to get to this point, and she was smart to find a place that will allow her to pursue her lofty academic goals while also playing high-level Division II lacrosse. We're excited to see what she has in store and for her to represent Flight at North Greenville."
Flight 2020 Commits
(Click here for all program commits)
Addie Camak, midfield, Broughton – Wofford
Mattie Davis, midfield, Terry Sanford – Jacksonville
Alyssa Fizer, midfield, Hoggard – Cincinnati
Emmie Foxall, attack, Ashley – Winthrop
Evie Kauserud, goalie, Apex Friendship – Wofford
Alexis Ossi, midfield, Middle Creek – Coastal Carolina
Cecelia Vergara, midfield, West Brunswick – Detroit Mercy
Claire Witmer, midfield, Hoggard – Winthrop
Katie Witmer, midfield, Hoggard – Winthrop
Lauren Wilson, defense, Terry Sanford HS – North Greenville