Team 91 winter box training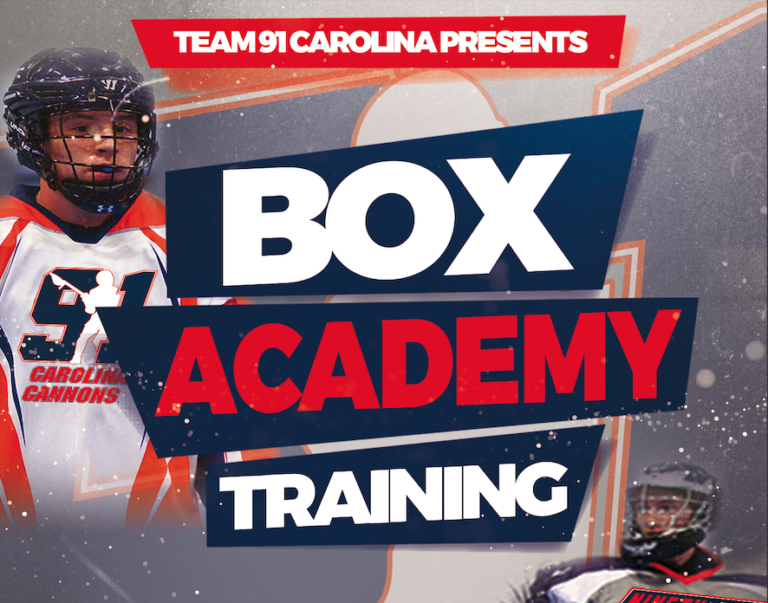 Team 91 Carolina Winter Box Training
XL Sports, Apex
Sundays, January 12, 19, 26, February 2, 9
Training Cost - $120
Team 91 Carolina Winter Box Training is the perfect way to get out of the winter weather and work on refining your skills through the game of box lacrosse. Almost all college programs have adopted some form of box lacrosse training and not only is box lacrosse a lot of fun, but the skills transition great to the outdoor game. Learning to play in tight space, use great footwork on defense, play the "2-man" game, and be precise with shooting are all features of the box game. Each sessions will include drills and training focused on teaching box lacrosse concepts, followed by full rink scrimmages. New and experienced players are welcome to be a part of the Team 91 Carolina Box Lacrosse Training program!
Times are Broken up By Age Group:
6-8th Grade - 1:30-3:00PM
High School 9-12th Grade - 3-5PM
Full time goalies are free and should email Carolina@team91lacrosse.com if interested in playing goalie for an age group at no cost. No special equipment is required for Team 91 Carolina Box training but rib guards are suggested as well as bicep pad.