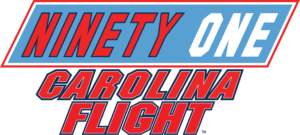 WINTER TRAINING AT XL SPORTS, RALEIGH!
Location : XL Sports, Raleigh
5600 Hillsborough St, Raleigh, NC 27606
Sundays, January 12, 19, 26, February 2, 9
Time Slots 
9-12th Grade: 10:30-11:30AM
3-8th Grade: 11:30-12:30PM
Players will be subdivided by grade and skill during each session.
Join Team 91 Carolina coaches, and staff, as well as area college coaches at our Winter Training Program located at XL Sports in Raleigh. Get out of the cold and indoors as we prepare you for your upcoming spring and summer season!
Team 91 Carolina Winter Indoor Training is designed for intermediate and advanced players looking to sharpen their skills prior to the spring and summer seasons. Each session will include individual and small group training led by local high school and college coaches as well as Team 91 Carolina staff. These sessions are great for players of all positions and open to players from any program or school in the 3-12th grade!