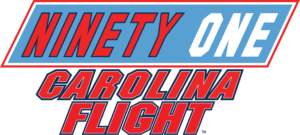 2025
Coach Vinny grew up on Long Island, NY, and started playing lacrosse at the age of 5. After playing Varsity Lacrosse in High School, Coach Vinny played club and indoor lacrosse (box lacrosse) for two years before attending Hofstra University from 1994-1996. At Hofstra, Coach Vinny played defense and went to the NCAA tournament in his final D1 season.
In Fall 2017 Coach Vin joined the Flames Futures team as an assistant Coach after his retirement from the Army. In Spring 2018 Coach Vinny was named head coach of the Fayetteville Parks and Recreation 5th/6th grade girls lacrosse team. Coach Vin currently continues to support lacrosse in the Fayetteville area, including coaching at Fayetteville Academy.
Coach Vinny takes seriously his passion for lacrosse and sharing his knowledge with this generation of future superstars. He focuses the girls on teamwork and having fun while implementing the fundamentals of the 'Big 5'- passing, catching, scooping, cradling and shooting.